Working Hours
Monday to Saturday
7:30am - 5:30pm

Address
123b Kerrs Road, Manukau, Auckland
Car Removals West Auckland
Cashforscrapcars.co.nz is one of the best Car Removals South Auckland Companies in terms of quoting the best price for your old, junk, dead/alive cars. Call us and tell us about your vehicle that needs car Removals Auckland , we are here to help you.
Organizing a Cashforscrapcars can be too much hassle, time constraint, and just a lot of work involved in getting rid of your old, junk car Removals near me. All these factors can really discourage you from going ahead with the Car removal . Now you don't need to worry about all of that, just pick up a phone and give us a call at any time to our toll-free numbers. You can also get a free quote Contact Us.
Our team will contact you as soon as possible. That concludes our discussion. Simply sit back and wait for us to arrive at your location to remove the vehicle.
Cash For Scrap Cars and Junk Car Removals Auckland
The big part of calling for a Cash for Scrap Cars that today you can sell us your junk, car removals near me Auckland. Call us to chat with our friendly workers and they will give you an instant quote directly over the phone for your car. By answering a few of the below listed questions:
Make it from your car
Vehicle Model
Year in Produce 
What the situation is like
And the spot where the car is situated.
Car Removals West Auckland
 is here
even i
f 
your 
vehicle 
is 
not 
in 
derivable 
condition, 
or 
wrecked 
beyond repair.
Our 
professional  
Cashforscrap
Cars 
team 
knows 
the 
in 
and 
out 
operation. 
In 
a 
matter 
of 
minutes, 
we 
can 
have 
a 
precise 
quotation. 
To 
get 
a 
fast 
cash 
Give us a call today and get Cash for Scrap Car removals services. Call us at  0800 600 502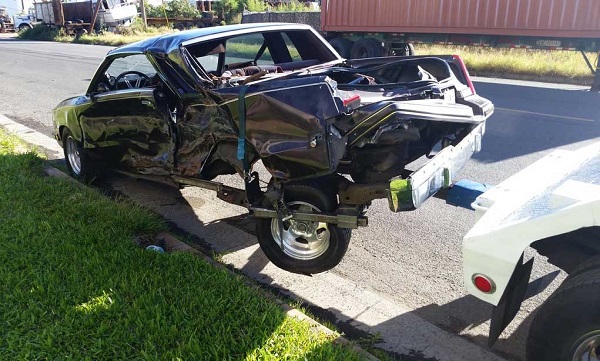 Get Your FREE QUOTE Today!
We are offering professional and affordable car removal service. If you can't come to us, we'll make time to meet with you to view the vehicle.
We can also arrange the free collection of your car when we buy it.
Car Removal East Auckland
Car Removal West Auckland
Car Removal South Auckland
Car Removal Central Auckland
CASH FOR CARS WEST AUCKLAND
Why not Get Top Cash For Cars Auckland Services