Working Hours
Monday to Saturday
7:30am - 5:30pm

Address
123b Kerrs Road, Manukau, Auckland
Car Removals West Auckland
Have You Received A Free car Removals Appraisal?
Have you come across any company that can clean your junk vehicle easily? For scrap cars, the company also provides you with junk Car Removals Auckland service as well as cash. It is common for a vehicle to break down in an accident. It is common for a car vehicle to break down at the time of an accident, it may not be operable at all, yet we would like you to pay cash for it. Have you ever seen a parent company with such a facility that includes many junkyard cars? Every person has a vehicle, no matter what vehicle it is, sometimes your vehicle can get damaged. Our company will do the job of lifting your vehicle – Car Removals West Auckland.
Let's do some discussion to find a solution for your junk vehicle. Absolutely, we don't want to leave your rotten vehicle. Your rotten vehicle is a challenging task useful to us. Some rotten vehicle lying in your parking garage from last year which we can solve it is very easy to get rid of a rotten vehicle when contacting us.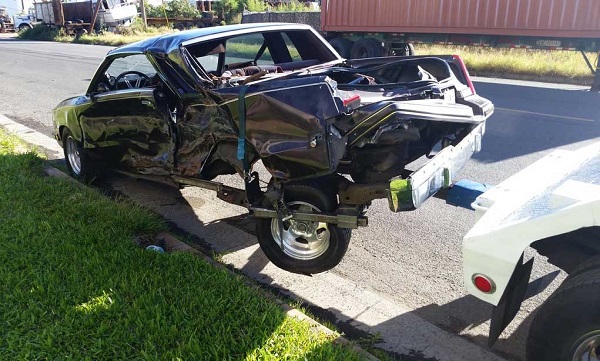 Our team will contact you as soon as possible. That concludes our discussion. Simply sit back and wait for us to arrive at your location to remove the vehicle.
Looking For Junk car Removals?
You should now remove the garbage vehicle lying in your garage. You will no longer need to store the defective vehicle in your home. CashForScrapCars which provides you Car Removals Auckland and Cash For Cars Auckland, it provides you good cash for any type of vehicle. We will not let you have any kind of problem we drives itself to your home – Car Removals South Auckland.
There are a few different car removals companies operating in Auckland, so how do you choose the right one? Here are a few things to look for:
– A company that offers a free quotes
– A company that is licensed and insured
– A company that offers convenient pick-up times
Finding a reputable and reliable car removals Auckland doesn't have to be difficult. With a little research, you can find a service that will make getting rid of your old car easy and stress-free.
If you're looking for car removals near me, there are a few things you can do to find the best company for the job. You can start by searching online for companies that offer car removals Auckland services.
What Company Do You Need for a Car Removals South Auckland?
Our company assures that we will take your broken car with good amount. You'd be surprised how well you can get paid for any broken vehicle condition. You don't need to hesitate in any way. You can call us today and you can get rid of unwanted vehicle today. We do our best to take care of annoying details and keep you informed without any problems –
Car Removals West Auckland
.
If you are searching for 
Car Removals Near Me than CashForScrapCars is the best choice.
The company is a leading provider of rotten Car Removals South Auckland with lots of experience. We do some paperwork to remove your rotten vehicle. For which you are paid a hefty amount. We will not let you face any kind of problem for getting the paperwork done we will get it done ourselves. We will not give you a chance to cause any trouble.
We provides free services at your convenience. On contact with you, from here our vehicle comes to your help. From time to time informs you when it will reach you. After some time you are informed that your vehicle has been removed mutually convenient your rotten vehicle is in any condition whether it is in the garage or parking or in any condition on the road, we do the work of lifting it
.
If you want to take a trip to Sell My Junk Car, there is no need to do so, we have a solution available. It is our responsibility to fix your slightly damaged car. Would you be happy to see your old car come to life again?  You can call the phone number on the given website. You can take any kind of advice from us. Our entire team will give you complete information and help you in every way possible. You can see the given website you will complete your search in it. You can also contact on our given phone number.
Give us a call today and get Cash for Scrap Car removals services. Call us at  0800 600 502
Get Your FREE QUOTE Today!
We are offering professional and affordable car removal service. If you can't come to us, we'll make time to meet with you to view the vehicle.
We can also arrange the free collection of your car when we buy it.
Car Removal East Auckland
Car Removal West Auckland
Car Removal South Auckland
Car Removal Central Auckland
CASH FOR CARS WEST AUCKLAND
Why not Get Top Cash For Cars Auckland Services